Gynecologist in Austell GA Accepting New Patients
At Cobb Women's Health our board certified Obstetrician and Gynecologist specialize specifically in women health and offers wide range of services including mammogram, IUD insertion & removal, Infertility treatment, STD testing and many more. For more information, please contact us or request an appointment online. We are conveniently located at 1810 Mulkey Road, Suite 102, in Austell, Georgia.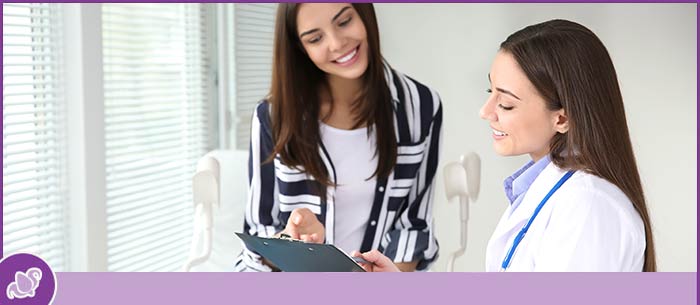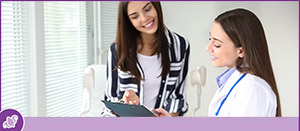 Table of Contents:
What exactly does a gynecologist do?
When should I see a gynecologist?
What should I know before going to the gynecologist?
Is a gynecologist near me accepting new patients?
Good health is one of the most, if not the most, important aspects of anyone's life. With this in mind, women have special needs pertaining to maintaining their health. Gynecologists are doctors who specialized in the health of women, particularly their reproductive organs.
What exactly does a gynecologist do?


A gynecologist is a physician who specializes in women's reproductive health. The doctor will look at your vagina and cervix using a speculum. During a Pap test, a sample of cells is taken from your cervix with a small brush. This allows the examination of a few cells microscopically for any potentially cancerous cells. To check your internal organs, the doctor will place one or two gloved fingers with lubricant into the vagina and up to the cervix.

During an annual well-woman exam, a gynecologist will perform both pelvic and breast exams. A pelvic exam involves an inspection of the cervix. It is suggested that women have a pelvic exam annually, whether or not they are having a Pap smear. The gynecologist can assess many disorders of the reproductive system through examination.
When should I see a gynecologist?


An annual visit to the gynecologist is recommended for screening every woman. You should also visit the gynecologist if you have concerns about symptoms such as pelvic, vulvar, and vaginal pain or abnormal bleeding from the uterus. Gynecologists commonly treat conditions such as issues relating to pregnancy, fertility, menstruation, and menopause.

Doctors recommend that girls first see a gynecologist when they're between the ages of 13 and 15. At this age, most girls will not need a pelvic exam.
What should I know before going to the gynecologist?


Before you visit a gynecologist, it is important to remember to be completely honest. You want to develop an open and honest relationship where you feel comfortable asking questions that would normally make you wriggle and writhe. Patients should prepare to be open and direct about their health, habits, sexual history, fears, and concerns. Effective and efficient health care only occurs when clear communication lines and trust are established. The visit is completely confidential, and the topics discussed during the visit are protected by privacy laws.

If you're concerned about pubic hair, it will reassure you that it is not necessary to shave or wax before your appointment. The primary concern on how to prepare for an exam is to simply be clean, so showering or using a vaginal hygiene wipe prior to your visit is both advised and appreciated.

Try to schedule your appointment when you're not menstruating. Getting a pap smear during your period can make the results inaccurate due to excess blood. On top of that, hormonal changes during your period can make a breast exam uncomfortable.

Drink some water before you show up as you will need to pee in a cup during your gynecologic exam. When you pee in a cup the gynecologist is able to perform a 'dipstick' test of your urine. This simple office test can check to see if you have anything you may be unaware of happening in your body. Finding bacteria can suggest a bladder infection or finding sugar (glucose) may suggest you have diabetes.
Is a gynecologist near me accepting new patients?


Yes, if you or someone you know is looking for a Gynecologist, please contact Cobb Women's Health to get in touch with a specialist. To learn more, contact us today for more information or schedule an appointment online. We serve patients from Austell GA, Lithia Springs GA, Mableton GA, Powder Springs GA, Douglasville GA, Fair Oaks GA, Hiram GA, Clarkdale GA, Smyrna GA, Marietta GA and nearby areas!