Dr. Nandita Mainthia at Cobb Women's Health in Austell, GA
Cobb Women's Health, our expert doctors and medical staff offer a wide range of services for you, including wellness exams, pap smear, STD screening, infertility treatment, and much more! Please give us a call today or request an appointment online.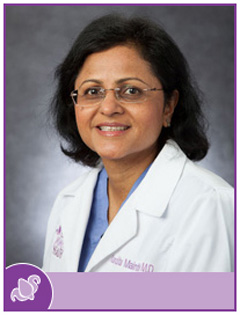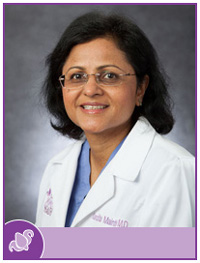 Dr. Nandita Mainthia, M.D. , F.A.C.O.G.
Speciality: Obstetrics and Gynecology
Education: MD
Dr. Nandita Mainthia is a board certified Obstetrician and Gynecologist in Austell, GA with over thirty years of experience. She especially values the long lasting relationships she has established with her patients, many of which extend across multiple generations of family members. After delivering over 2,000 babies, she now limits her practice to gynecology and currently specializes in treatments for all gynecologic conditions, including female sexual dysfunction, infertility, uterine fibroids, menstrual cycle disorders, and menopause. Dr. Mainthia is committed to helping her patients make well-informed choices about their health care.
Dr. Mainthia is a graduate of Bombay University, India and has completed her residency from Albert Einstein College of Medicine in New York. She is a Fellow of the American College of Obstetricians and Gynecologists.
Education:
Doctor of Medicine, Bombay University, Bombay, India.
Residency:
Obstetrics and Gynecology at Detroit Macomb Hospital Corporation Detroit, Michigan Obstetrics and Gynecology at The Bronx Lebanon Hospital Center, affiliate of Albert Einstein College of Medicine, New York.
Certification:
Diplomat of American Board of Obstetrics and Gynecology Fellow of The American College of Obstetricians and Gynecologists
Professional Associations:
American Medical Association
Georgia Medical Association
American College of Obstetricians and Gynecologists
Hobbies and Special Interests:
Traveling, Reading and Music