3 Questions to Ask Your Gynecologist
Cobb Women's Health encourages you not to shy away from your gynecological needs. Dr. Nandita Mainthia, MD is an experienced board-certified gynecologist here to help you with all your gynecological needs. Call us today for more information or request an appointment online. We are conveniently located at 1810 Mulkey Rd SW Suite 102, Austell, GA 30106!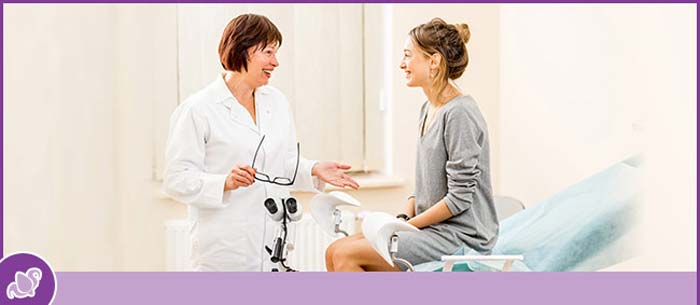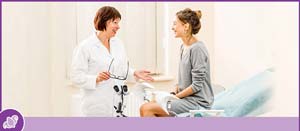 Table of Contents:
When should I see a gynecologist?
What does a gynecologist check for?
How do I find the best gynecologist?
When should I see a gynecologist?


Generally speaking, it is recommended that you see a gynecologist annually for screening, or any time that you as a woman have concerns about symptoms involving pelvic, vulvar, and vaginal pain or if you experience abnormal bleeding from your uterus. They form an important part of women's health, and it is recommended that you see one regularly.

Additionally, if you have any of the conditions listed below, it is recommended that you see a gynecologist regularly, as they specialize in treating such conditions:

• Any issues related to fertility, menstruation, or menopause
• If you are in need of family planning – which may include contraception or sterilization
• Any problems with tissues that support the pelvic organs, which includes the ligaments and muscles therein
• Any treatment or diagnosis of sexually transmitted diseases
• Polycystic ovary syndrome
• Urinary and fecal incontinence
• Benign conditions which affect the reproductive tract (i.e., ovarian cysts, fibroids, breast disorders, vulvar and vaginal ulcers, other non-cancerous changes)
• Premalignant conditions, including endometrial hyperplasia and cervical dysplasia
• Emergency care relating to any gynecological issue
• Endometriosis
• Pelvic inflammatory diseases
• Decreased sexual desire, painful intercourse and sexual dysfunction
• Premenstrual disorder
What does a gynecologist check for?


Gynecologists check for and screen for several different conditions. What will happen during your visit to a gynecologist will be determined by the reason for the visit. During your annual check-up with a gynecologist, there are several screenings conducted, which will include:

• Screening for several conditions, an evaluation, and general advice
• Immunizations based on your age and risk factors
• A physical examination, including measuring vital signs, your BMI, palpating the abdomen and inguinal lymph nodes, and an assessment of your overall health and well-being
• A pelvic and breast examination, as appropriate for your age

Additionally, you may be required or asked to submit a blood or urine sample for further screening tests. There are several additional annual health assessments that can be conducted by a gynecologist, which may include mammographs, colonoscopies, blood pressure monitoring, immunizations, and general advice about your calcium and folic acid intake.
How do I find the best gynecologist?


If you are looking for an gynecologist, then there are several recommendations and steps that you can take to find one that suits your needs. You should get referrals from friends, family, and even your primary care provider to find one that they recommend and that is covered by your insurance; you should research their credentials and experience, to make sure that they are a good fit for you and your needs; and consider whether their gender is important to you, along with the quality of their clinic or hospital that they work out of.

When considering an gynecologist, you should take into account a number of factors, including your own comfort levels. You want to make certain that they are a good fit, that you have good rapport, and that you feel comfortable discussing sensitive and personal medical information with them.

For those who are looking for an excellent gynecologist in the Austell, GA area, then consider Cobb Women's Health. Our board-certified gynecologists, Dr. Nandita Mainthia, MD and Dr. Hitendra Hansalia MD, are here to answer your questions and provide guidance and medical assistance for your gynecological needs. Call or visit our clinic today! We serve patients from Austell GA, Lithia Springs GA, Mableton GA, Powder Springs GA, Douglasville GA, Fair Oaks GA, Hiram GA, Clarkdale GA, Smyrna GA, and Marietta GA.