Female Gynecologist Questions and Answers
Meet Cobb Women's Health board-certified obstetrician and gynecologist, Dr. Nandita Mainthia, MD. With 20+ years of experience in gynecology, you'll be sure to find comfort with our female gynecologist. Call to request an appointment today or visit our clinic, which is conveniently located at 1810 Mulkey Road Suite 102 Austell, GA 30106.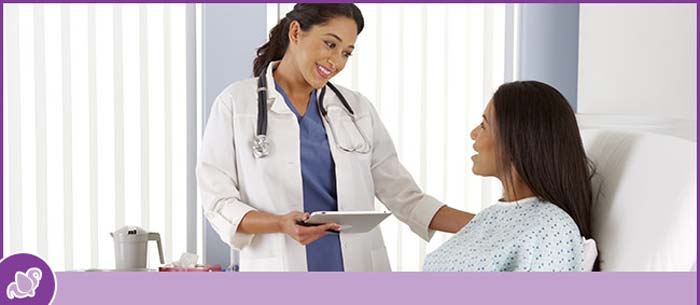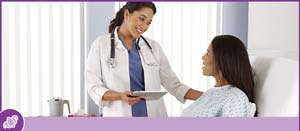 What percentage of OB/GYNs are female?
It used to be that the field of obstetrics and gynecology was dominated by male physicians; however, today that has changed dramatically. According to statistics, in 1970, only seven percent of OB/GYNs were female, while today that number has jumped up to fifty-nine percent. Much of the drive towards having more female OB/GYNs is down to consumer demand, as more women would rather have a female OB/GYN than a male – as women believe that a female OB/GYN will have a better understanding of their needs and concerns.    
When should you see a gynecologist?
Generally speaking, it is recommended that you see a gynecologist annually for screening, or any time that you as a woman have concerns about symptoms involving pelvic, vulvar, and vaginal pain or if you experience abnormal bleeding from your uterus. They form an important part of women's health, and it is recommended that you see one regularly.
Additionally, if you have any of the conditions listed below, it is recommended that you see a gynecologist regularly, as they specialize in treating such conditions:
Any issues related to pregnancy, fertility, menstruation, or menopause;
If you are in need of family planning – which may include contraception or sterilization;
Any problems with tissues that support the pelvic organs, which includes the ligaments and muscles therein;
Any treatment or diagnosis of sexually transmitted diseases;
Polycystic ovary syndrome;
Urinary and fecal incontinence;
Benign conditions which affect the reproductive tract (i.e., ovarian cysts, fibroids, breast disorders, vulvar and vaginal ulcers, other non-cancerous changes);
Premalignant conditions, including endometrial hyperplasia and cervical dysplasia;
Cancers related to the reproductive tract and breasts, or pregnancy related tumors;
Emergency care relating to any gynecological issue;
Congenital abnormalities of the reproductive tract in women;
Endometriosis;
Pelvic inflammatory diseases;
Sexuality and sexual dysfunction.
For those in the Austell, GA area, we at Cobb Women's Health are proud of Dr. Nandita Mainthia, MD, who has over twenty years of experience in the field of gynecology. Here at Cobb Women's Health, you are in the best hands available. Call us or visit us in person at 1810 Mulkey Road Suite 102 Austell, GA 30106 for your appointment. We serve patients from Austell GA, Lithia Springs GA, Mableton GA, Powder Springs GA, Douglasville GA, Fair Oaks GA, Hiram GA, Clarkdale GA, Smyrna GA, and Marietta GA.