Pelvic Pain Management Questions and Answers
Don't let pelvic pain interfere with your quality of life, come to Cobb Women's Health today. We can help determine the underlying cause of your pain and find the best possible treatment for your unique situation. Call us today or schedule an appointment online. We are conveniently located at 1810 Mulkey Road Suite 102, Austell, GA 30106.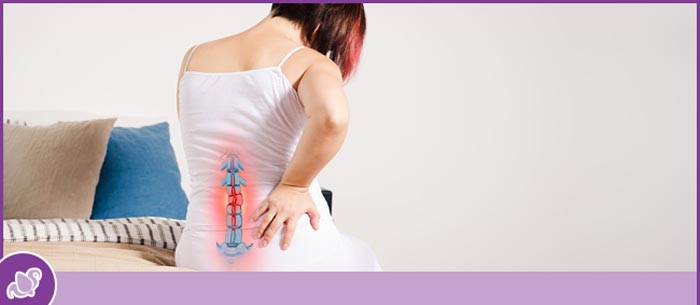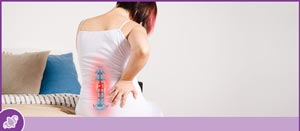 The pelvis is an important skeletal structure that connects the legs to the spine. The area surrounding this structure, including the abdomen, is known as the pelvic region. When experiencing pain in the pelvic region, symptoms can be quite distracting from day-to-day life, and can even interfere with performing normal activities. There are many causes of pelvic pain, from conditions affecting the sexual reproductive organs to infections and inflammation.
When should you worry about pelvic pain?
If pelvic pain is interfering with your day-to-day life and everyday activities, it should be addressed as soon as possible. Pelvic pain can be indicative of a serious underlying concern, which can progress to permanent internal damage, including infertility. The earlier that pelvic pain is treated, the more likely it is to improve with treatment. If you are concerned about your pelvic pain, do not delay treatment! Come to Cobb Women's Health to speak with one of our pelvic pain specialists.
What can pelvic pain be a sign of?
Pelvic pain can be a sign of a wide range of conditions, including:
Endometriosis, with symptoms of:
Pelvic pain or cramps before or during menstruation
Pain during or after sex
Pain during ovulation
Painful bowel movements
Painful urination
Lower back pain
Infertility
Adenomyosis, with symptoms of:
Pain during period
Heavy periods
Periods that last longer than usual
Spotting between periods
Many women with adenomyosis experience no symptoms
Interstitial Cystitis, with symptoms of:
Need to urinate very often
Pain during sex
Urinary Tract Infection, with symptoms of:
Pressure in the lower pelvis
Pain or a burning sensation when urinating
Need to urinate often, sometimes with little to no urine
Cloudy urine
Blood in urine
Urine has strong or bad smell
Pelvic Inflammatory Disease, with symptoms of:
Pain during sex
Irregular or missed periods
Menstrual cramps that are worse than usual
Frequent need to urinate
Pain when urinating
Certain areas of the pelvis are sensitive to touch
Lower back pain
Fatigue
Fever
Nausea
Pelvic Congestion Syndrome, with symptoms of:
Pain that starts 7-10 days before period
Pelvic pain is worse when sitting or standing
Lying down relieves pelvic pain
Lower back pain
Aches in the legs
Pain during sex
Uterine Fibroids, with symptoms of:
Heavy periods
Feeling pressure or fullness in the abdomen
Need to urinate frequently
Constipation
Hemorrhoids
When should I see a doctor for pelvic pain?
The following signs and symptoms of pelvic pain indicate a serious problem and should be evaluated by a medical professional as soon as possible:
The pain persists, despite home care efforts
The pain gets more intense or frequent
The pain goes away but comes back
There is no identifiable cause of pelvic pain
In addition to these signs, if pelvic pain is accompanied by any of the following symptoms, seek medical care immediately:
Fever
Nausea and vomiting
Foul-smelling or cloudy urine
Blood in the urine
Blood in the stool
What can a doctor do for pelvic pain?
A doctor may prescribe many different treatments for pelvic pain, depending on its cause and severity. After evaluating the condition, a doctor may treat pelvic pain with the following procedures:
Removal of Ovaries or Cysts
If you are experiencing pelvic pain, it is vital to have it evaluated by a medical professional as soon as possible. Trust the kind and caring professionals at Cobb Women's Health to evaluate, diagnose and treat your pelvic pain. Call us today to book an appointment. We look forward to serving you! We serve patients from Austell GA, Lithia Springs GA, Mableton GA, Powder Springs GA, Douglasville GA, Fair Oaks GA, Hiram GA, Clarkdale GA, Smyrna GA, and Marietta GA.