4 Questions to Ask your OBGYN
At Cobb Women's Health, we provide patients with individualized and compassionate care. Call us for more information or schedule an appointment online. We are conveniently located at 1810 Mulkey Road, Suite 102, in Austell, Georgia.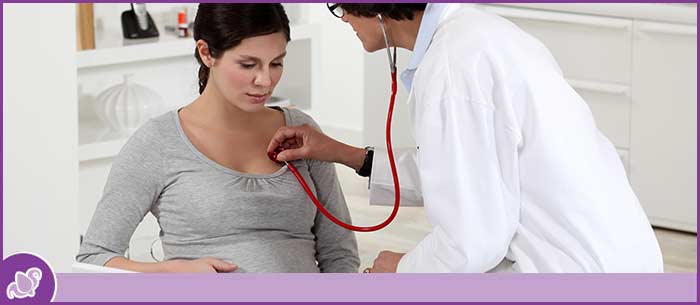 OB-GYNs are healthcare specialists who focus on treating women, especially expectant mothers. They provide fundamental care for both the mother and their baby through regular checkups, screenings, and health exams. These medical professionals do not only care for women throughout pregnancy, but also provide care for women during all stages of life, including adolescence, adulthood, and advanced age.
What is an OB-GYN?
OB-GYNs, also known as obstetrician-gynecologists, are highly qualified medical professionals that are specially trained to evaluate, diagnose, treat, and prevent virtually every condition that affects the female reproductive system, as well as any complications of pregnancy. OB-GYNs work closely with new and expectant mothers, and monitor the health of the baby throughout gestation, as well as care for the baby and mother post-birth.
What is the difference between a gynecologist and OB-GYN?
Gynecologists are medical professionals who primarily treat women's reproductive health. They are responsible for administering medications, developing treatment plans, and conducting regular check-ups while taking into account age and genetic risk factors that may affect their patients continued reproductive health. They are qualified to diagnose, treat, and prevent a variety of women's health issues, including fertility concerns, STIs, breast abnormalities, polycystic ovarian syndrome (PCOS), and urinary tract infections (UTIs).
OB-GYNs can provide care for the same symptoms, conditions and concerns that gynecologists do, and have also chosen to specialize in obstetrical medicine. Although they most often work with women of childbearing age, including those who are currently pregnant or have recently given birth, OB-GYNs are trained to work with patients of all ages. These practitioners can provide their patients with the preventative care and treatments essential to their reproductive health, including managing sexually transmitted infections (STIs), breasts exams, and Pap smears. OB-GYNs are also responsible for ensuring the continued health of their patients throughout pregnancy and childbirth by conducting routine check-ups, performing ultrasounds and genetic screenings, and assisting women through both vaginal and cesarean deliveries.
What conditions do OB-GYNs treat?
OB-GYNs are highly skilled medical specialists who can treat virtually any condition that affects the female reproductive system, including, but not limited to:
Abnormal Uterine Bleeding
Adenomyosis
Adhesions
Amenorrhea (missed periods)
Bladder Prolapse
Cancer
Cervicitis
Congenital Abnormalities
DES Exposure
Dysmenorrhea
Dyspareunia
Dysplasia
Ectopic Pregnancy
Endometrial Cysts
Endometrial Hyperplasia
Endometritis
Endometriosis
Fibroids (Uterine)
Hormone Disorders
Incontinence
Infertility
Interstitial Cystitis
Menorrhagia
Ovarian Cysts
Ovarian Hypofunction
Ovarian Polyps
Ovarian Tumors
Pelvic Congestion Syndrome
Pelvic Inflammatory Disease (PID)
Pelvic Pain
Polycystic Ovary Syndrome
Premenstrual Syndrome (PMS)
Premenstrual Dysphoric Disorder
Salpingitis
Sexually Transmitted Diseases (STDs)
Toxic Shock Syndrome
Urinary Tract Infections (UTIs)
Uterine Prolapse
Vaginitis
Vulvitis
Vulvodynia
When should someone see an OB-GYN?
There are many reasons a woman might visit an OB-GYN, including:
If a Period Has Been Missed — A missed period can be indicative of several reproductive problems, including endocrine-related issues, such as polycystic ovary syndrome (PCOS), thyroid dysfunction, or hyperprolactinemia.
If More Than One Period a Month Occurs — On the contrary, sometimes the problem is not missing a period, but is actually having too many. An OB-GYN can diagnose the underlying cause of an extra or missing period.
If There Are Changes In Discharge — While vaginal discharge is normal and indicates good vaginal health, excessive amounts of discharge or discharge that has an unusual color or strong or foul smell can indicate an underlying issue, such as a bacterial infection.
Other reasons to visit an OB-GYN include:
Vaginal odor
Bumps on the vulva
Burning sensation when urinating
Vaginal itching
Bleeding after sex
At Cobb Women's Health, we are dedicated to providing you with all of your sexual and reproductive health needs. Our women's health specialists can help you stay on top of your health and address any concerns in a professional and timely manner. Call us today to book an appointment to meet with our OB-GYN, or visit our clinic conveniently located at 1810 Mulkey Road Suite 102, Austell, GA 30106. We look forward to serving you! We serve patients from Austell GA, Mableton GA, Douglasville GA, Lithia Springs GA, and Pineview GA.